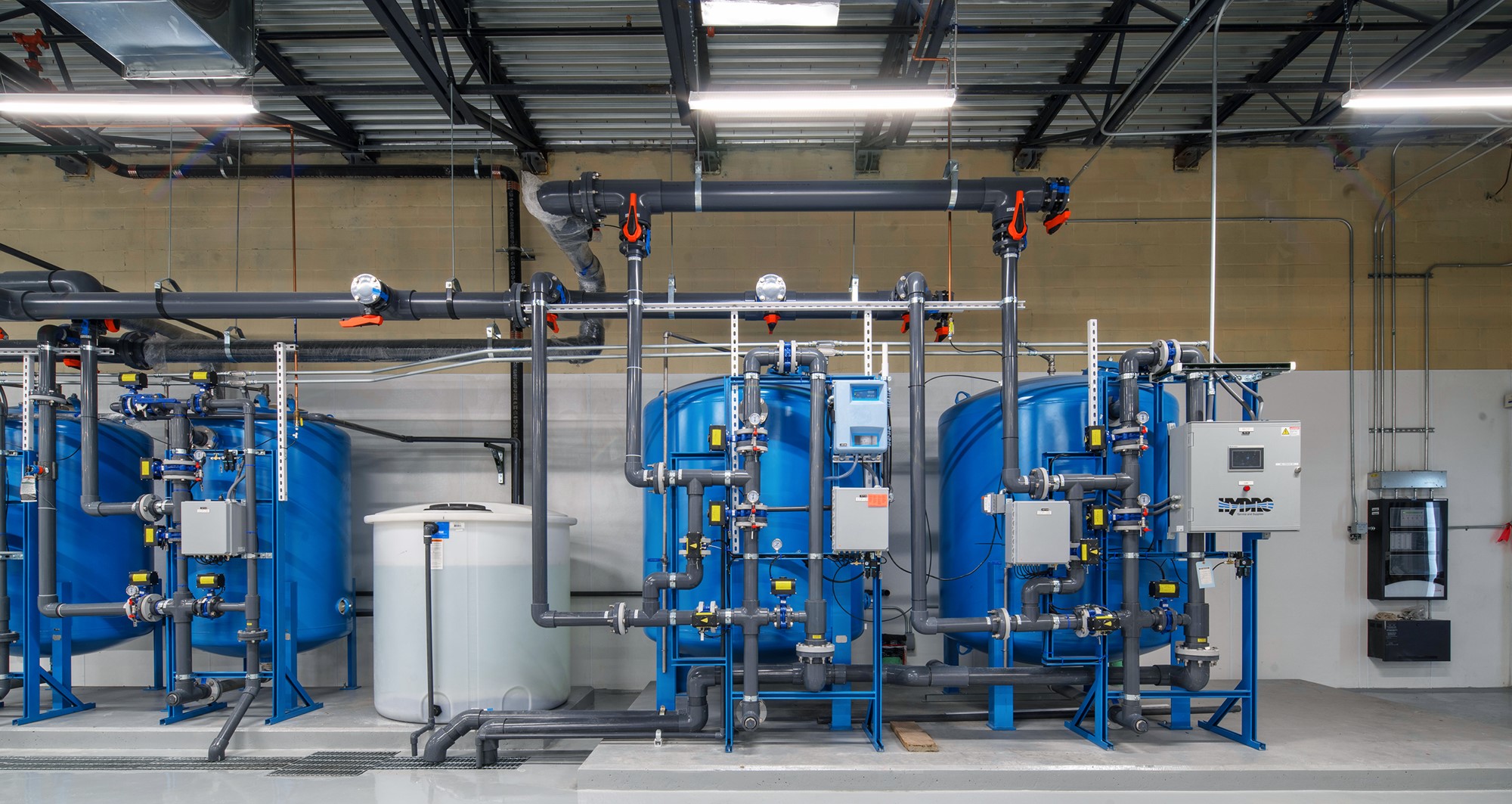 With NeoCity continuing to expand every day, BRIDG and the other tenants occupying Osceola County's 500-acre tech park are making strides to ensure an eco-friendly future for the district. As you may recall from our September newsletter, BRIDG has embarked on an exciting sustainability initiative that enables us to save millions of gallons of water – and tens of thousands of dollars – every single year. Led by our dedicated facilities team, the water reclaim project is designed to save money and resources by recovering high quality waste water flowing to the sewer and using it in the facility cooling towers for evaporation make up. This decreases the amount of city water purchased and chemicals needed to treat the water while saving our precious natural resource.
At the end of a 2-phase process completed in August 2019, 12 gallons per minute of high quality waste water going to the sewer from the reverse osmosis process was reclaimed and used for the cooling towers. With this large addition of high-quality water now going to the cooling towers, we are able to increase the cycles of concentration in the cooling water loop, which saves even more water and money by decreasing blowdowns and chemical additions. The total savings from the project is calculated at 6 million gallons of water per year.
Interested in learning about other sustainability efforts occurring at NeoCity? Click here to learn more about NeoCity Academy – Florida's first public K-12 net-zero energy school – where solar panels, energy-efficient air purifiers, and other design features allow the school to produce more energy than the building uses. Plus, you can read about the global commitment to sustainability our partners at imec have made here.