You are probably among the 2.1 billion people worldwide who have at least one smart phone.
That device contains around 25 smart sensors.
Did you know that the sensor-driven economy is predicted to grow to $32.5 trillion by 2025?
But what do these sensors do? They count your steps. Measure your acceleration to calculate your ETA when using GPS. They even automatically adjust your camera lens around ambient light to help you snap that perfect picture. These are just a few of the ways sensors unite under the title Internet of Things (IoT) or Internet of Everything (IoE) to deliver a constant stream of leading-edge experiences on your smart phone.
Beyond phones, smart sensors are those tiny technological devices that allow you to interact naturally with things like the touch screen on your phone or tablet. From self-driving cars, to buildings that optimize their environments automatically based on the position of the sun, to wearable devices that monitor heart rate, blood chemistry, temperature and more to smart parking, smart traffic management, smart waste management, smart roads and cities; the capability of applying smart sensors to human living is already transforming the world we live in and the way we live in it.
The technology being developed at BRIDG is on track to be a disruptive force in virtually every industry value chain that delivers a product or service to anyone, anywhere. Specific to BRIDG capabilities, development of products using sensor and imager technology will most certainly revolutionize healthcare research, diagnostics and treatment; agricultural management; environmental analysis and more.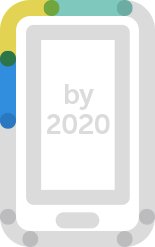 50 billion devices will be connected to smart sensors.
Demand for sensors is expected to reach 1 trillion.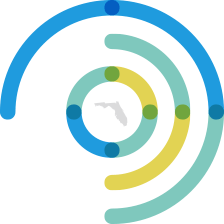 Florida is the origin of next-generation sensor technologies and an unstoppable global economy.